GRILL-X
- Made of Carbon Graphite -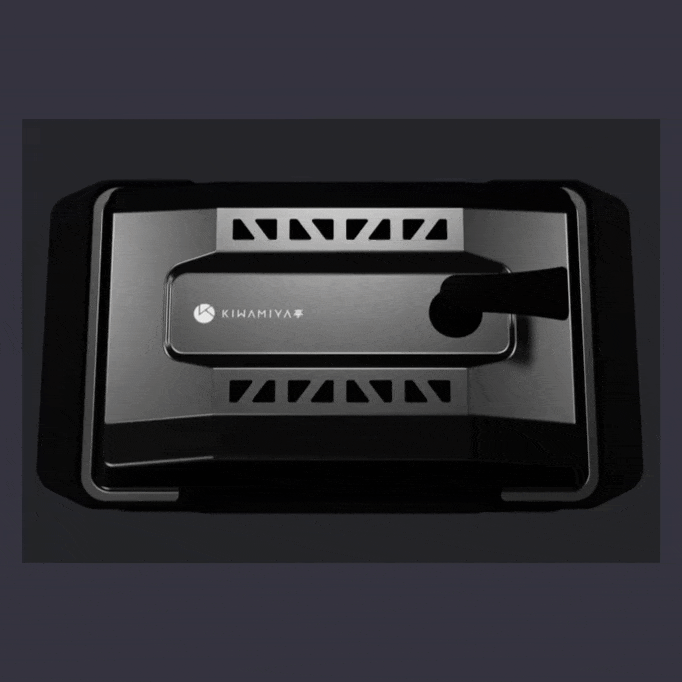 Achieve the Perfect, Charcoal Flavor Indoors With This Carbon Graphite Grill
Grill every day, rain or shine, with GRILL-X, the compact indoor grill that uses a carbon graphite grill plate to give you juicy fish, meats and vegetables with a delicious charcoal taste.
Year-round grilling right from your kitchen
Compatible with gas & electric stoves 
Minimal smoke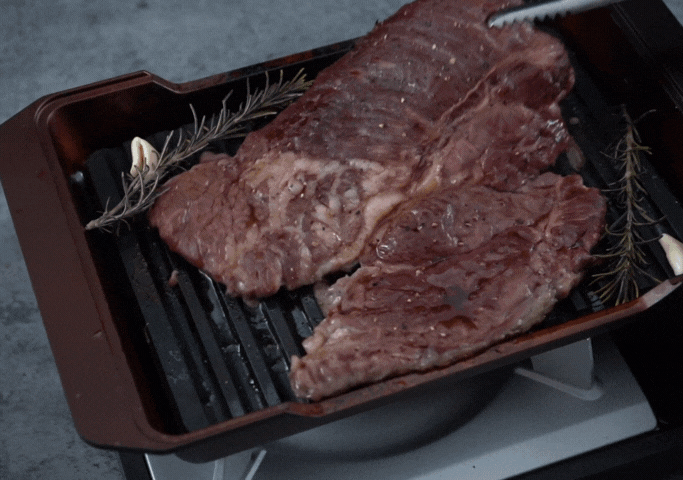 Carbon Graphite Grilling Plate Creates Smokey Charcoal Flavor
GRILL-X uses a carbon graphite plate with the same composition as charcoal, giving your fish, meats and veggies that irresistible charcoal flavor without the mess or smoke.
Emits 4x the far-infrared heat as gas cookers
Fast-acting heat locks in flavor
Wavy design lets grease drip off & evenly distributes heat
Perfectly sears fish and meat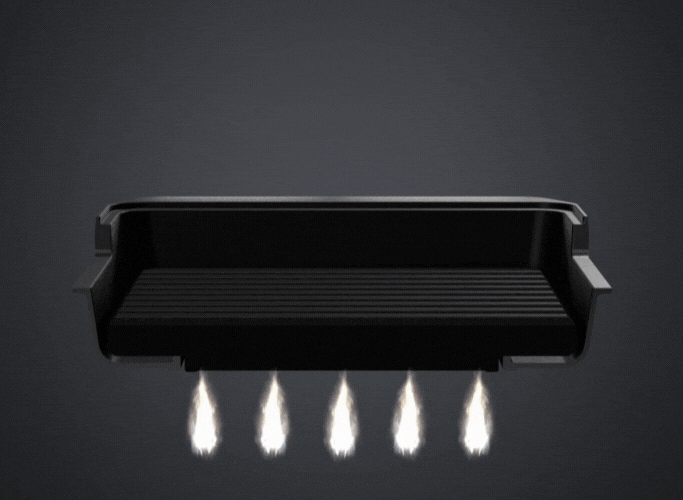 Convection Airway Design Makes It Juicy on the Inside, Crispy on the Outside
GRILL-X is designed with a space between the main frame and lid so air can come in through the sides, hit the lid and flow downwards to create a current of warmed air.
This expertly crisps the skin of fish and chicken while keeping the inside juicy.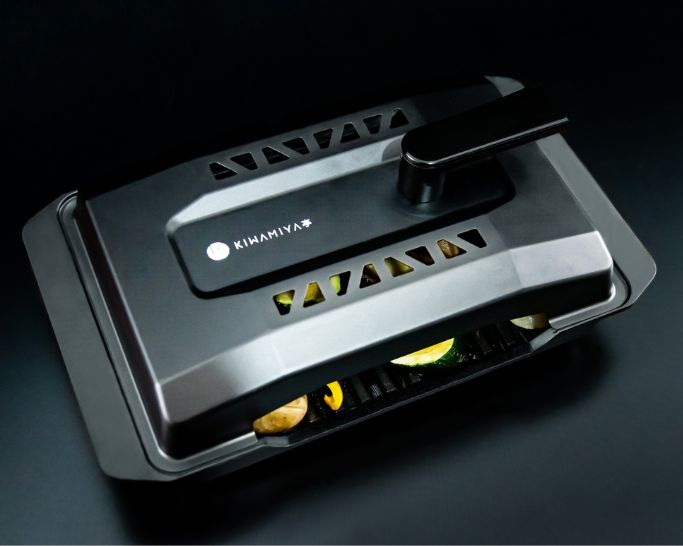 Store It Anywhere—It's Compact & Lightweight
Compact Size: 20cm x 34cm x 9cm
Weights Just 4.4 lbs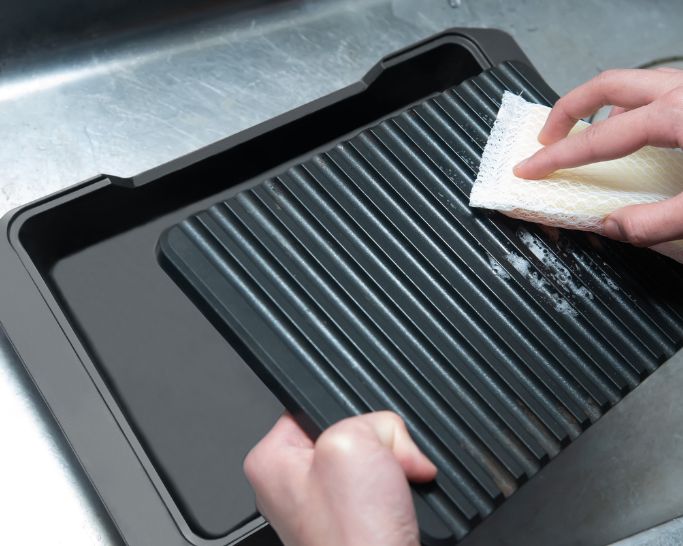 Store It Anywhere—It's Compact & Lightweight
Grill every day if you want—it's never a hassle with GRILL-X.
All you do is set the grill over the heat source, add your meat and cover it to cook! When you're done, just wash the grill plate in the sink.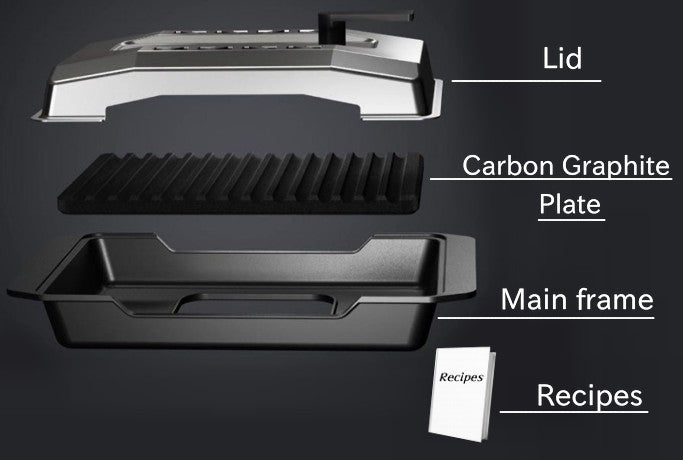 What's Included With Your Grill
Main frame
Lid
Carbon Graphite Plate
Recipes